A Home Inspection Designed for You
You've spent the past several weeks scoping out local neighborhoods to find the best fit for your family's first home—or maybe you're a recent retiree thinking about relocating to Southern Utah, and you're admiring the perfect home from afar. Regardless of your reasons for wanting to buy a home, it's in your best interest to hire a professional home inspector before moving forward with a purchase. At Apollo Home Inspection, we offer a personalized home inspection that will help you determine whether or not a prospective investment reflects your specific needs.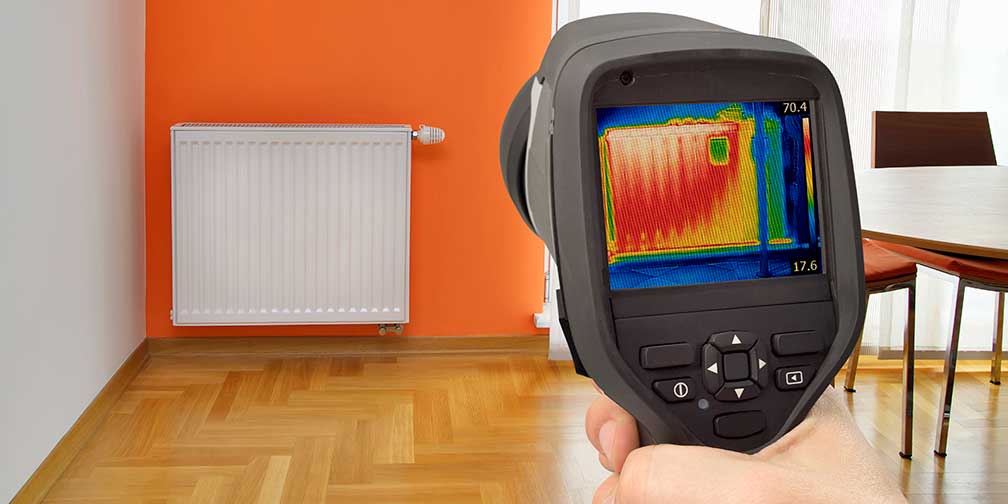 Free Infrared Imaging and a Whole Lot More
Each of our home inspections includes a free Infrared Imaging service to assist with the identification of potential issues that typically elude standard inspection methods
We use several other helpful instruments in our inspections whenever necessary, including a moisture meter, gas leak detector, and Spectoscope (for roofs that are too unsafe to be walked)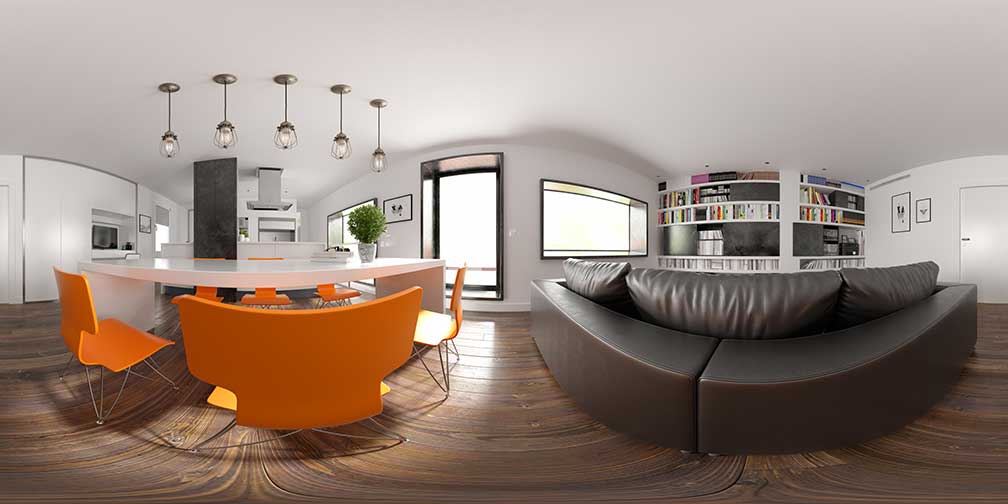 Introducing Our 360° Camera
With our state-of-the-art 360° camera, we're able to show our customers precisely what we see when we inspect a home. Your inspection report will include high-resolution photographs that allow you to zoom and pan the camera all around the room, making it easy to understand exactly what we're describing—even if you've never gotten a chance to see the home in person!
Get Your Inspection Report in Just 24 Hours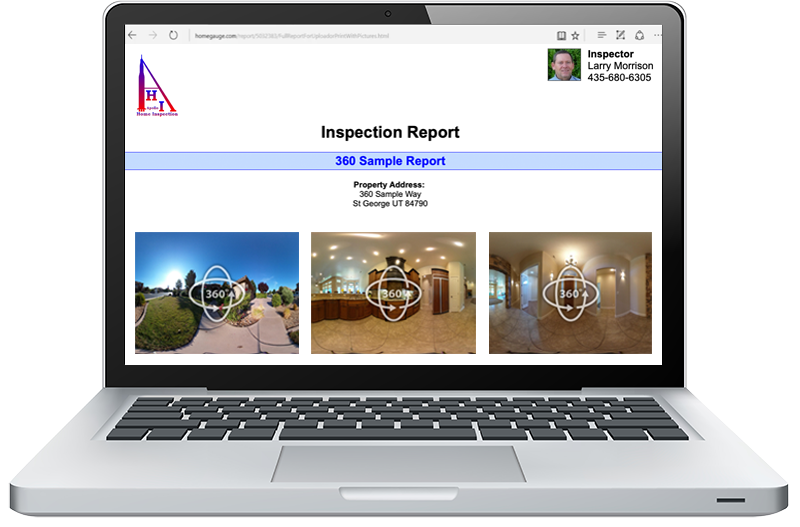 An itemized inspection report will be available within 24 hours of your completed home inspection. We'll thoroughly explain the condition of each readily accessible area of the home, and we'll include high-resolution photographs and videos to support many of our findings. Some of the photographs will utilize Infrared Imaging and our innovative 360° camera to give you a more clear and vivid perspective of the property. We also include access to the cutting-edge Create Request List™ (CRL)™ feature by HomeGauge.
● This intuitive digital feature allows our customers to create a comprehensive project and repair request list directly from their inspection report
● The finalized request list can be attached to your real estate agent's standard repair addendum to assist in the negotiating process with the seller of the       home
● You can access the CRL™ on your personal computer, laptop, mobile phone, or tablet
Serving the St. George Area of Southern Utah
We provide professional home inspection services to all of Washington County and parts of Iron, Kane, and Garfield counties in Southern Utah—including Cedar City.